Welcome to the Ants of New Guinea
This website is dedicated to providing information about the systematics and ecology of the New Guinean ant fauna. Our aim is to facilitate access to photographs of specimens, their nests and habitats and provide resources for better knowledge of Melanesian ants. The material and data displayed here represents both described and undescribed ant species recently collected in New Guinea as well as material from several museum collections. New specimens are gradually updated as new material from ongoing projects is processed. The specimens will be deposited in National Insect Collection of Papua New Guinea at NARI, and in several collaborating institutions.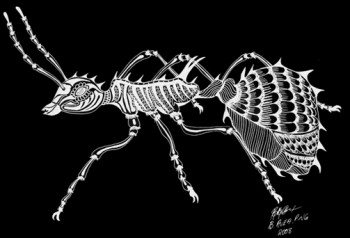 Contact: newguineants@gmail.com Videos: New Guinea Ants on Youtube
The Ants of New Guinea project is funded by a grant from the Czech Academy of Sciences (KJB612230701). For details on project background see Support.

Disclaimer: Use of this web site and information available from it is subject to our Attribution-NonCommercial Creative Commons License 3.0. For non-commercial use of images, photographs must be attributed to the original photographer and to the 'Ants of New Guinea' website.