Support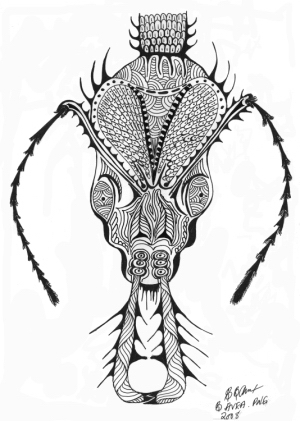 This site has been developed as part of the research activities of New Guinea Binatang Research Center in cooperation with
Collaborators
We are very grateful to following colleagues for help with ant identifications and other expert assistance during the development and course of our research projects: G. D. Alpert, A. Andersen, S. P. Cover, K. Eguchi, B. L. Fisher, R. Kohout, J. LaPolla, A. Lucky, C. S. Moreau, S. Peck-Quek, N. Pierce, E. Sarnat, S. Shattuck, R. Snelling, P. S. Ward;
We thank the following colleagues for their long-term support and help with many aspects of ant projects: V. Novotny, S. E. Miller, G. Weiblen, Y. Basset, J. S. Leps, A. Stewart, J. Hrcek, J. Hulcr, L. Cizek, A. Sturmova and J. Vopatkova.
We are very grateful to the all staff of the New Guinea Binatang Research Center and many associated field assistants for long-term participation on this project and their intensive assistance. S. Ibalim, C. Idigel, T. Keltim, J. Malai, S. Sau and E. Tamtiai participated significantly during the fieldwork.
Sponsors
Grant Agency of the Czech Academy of Sciences; Czech Grant Agency; and National Science Foundation, USA.
Cooperating institutions
Biology Center of the Czech Academy of Sciences; Biology Department, University of Papua New Guinea; Department of Plant Biology, University of Minnesota, USA; Faculty of Science, University of South Bohemia, Czech Republic; Museum of Comparative Zoology, Harvard University, USA; National Museum of Natural History of the Smithsonian Institution, USA; National Institute of Agricultural Research, PNG; National Research Institute, PNG; New Guinea Binatang Research Center, PNG; Papua New Guinea Institute of Biological Research; Research and Conservation Foundation of PNG; School of Life Sciences, University of Sussex; Wildlife Conservation Society PNG; WWF PNG;
We are grateful to colleagues at the Museum of Comparative Zoology, Harvard University (G. Alpert and S. Cover) and the Australian National Insect Collection, CSIRO (S. Shattuck) for enabling us to access, document and publish specimen photographs as well as for providing very helpful assistance during our visits.
Our fieldwork wouldn't be possible without the essential help of local communities at each research site as well as the assistance of the following organizations: Bismarck-Ramu Group; DOVE Air Vanimo, MAF Tabubil, WWF PNG;
We thank the PNG National Research Institute and Department of Environment and Conservation for cooperation and assistance with various legal issues of our research projects.
We are grateful to the Papua New Guinean customary landowners and their spirits for allowing us to work in their forests.